Shopping Cart
Your Cart is Empty
Thank you for your business!
You should be receiving an order confirmation from Paypal shortly.
Exit Shopping Cart
Dental Service, Southaven ,Olive Branch,MS
Cleaning & Prevention
A preventive program is a cooperative effort by the patient, dentist, and dental staff to preserve the natural dentition and supporting structures by preventing the onset, progress, and recurrence of dental diseases and conditions.
for more information click here
Cosmetic Type Services
If your teeth are stained, discolored, worn, chipped, broken, misaligned, misshapen, or have gaps between them, modern cosmetic dentistry can give you a better smile. A "smile makeover" improves the appearance of your smile through one or more cosmetic dentistry procedures. Cosmetic dentists work with you to develop a treatment plan.
for more information click here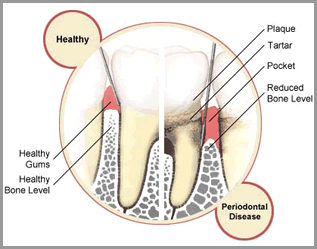 Periodontal Disease
Periodontal Disease (also referred to as Gum Disease) is an inflammatory disease that is caused by bacteria infection in the gums, and is one of the common causes of tooth loss. This disease penetrates the gums, bones, and surrounding structures of your teeth, and can cause serious damage. The good news is that it can be prevented as well as treated.
for more information click here
Restorations
These treatments include: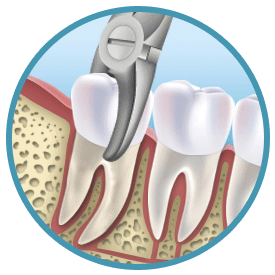 Extraction
A dental extraction is simply the removal of a tooth from the mouth. Extractions are completed on a case by case basis but the most common reasons for a dental extraction are the following: decayed tooth that cannot be restored, permanent teeth for orthodontic treatment, and wisdom teeth that are impacted or that have grown in sideways.
Surgical Procedures

Generally, placing dental implants involves a two step two surgical process. During the first step the dental implants are secured within your jawbone. The implant posts will be beneath the surface of your gums for three to six months following your surgery, during this time they will steadily bond with your jawbone creating an artificial root. Most patients are able to wear temporary dentures during this time, while your new replacement teeth are being fabricated.

Once the dental implant post has attached itself to the jawbone, the second step of treatment will start.

Dr. shleweet will attach a small abutment to the implant post which will function as an anchor for the dental crown or bridge. These abutments provide Dr. Schultz with an area which to place the artificial tooth, the posts will not be seen and your tooth will look completely natural. Typically, the entire process takes between six to eight months to complete and patients experience little to no disruption in their daily lives.

0

/